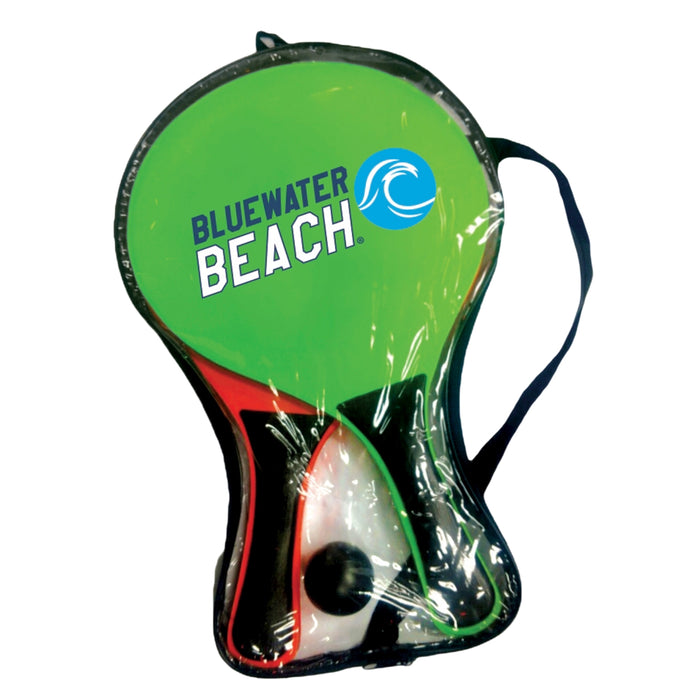 Bluewater Beach Paddle Ball Game - Paddle Ball Set | Premium Set of 2 Paddle Ball Smash Rackets, 2 Balls & Free Tennis Grips | Official ball Included | Comes with Thick Plastic Case
YOUR PERFECT RACKETS - Bluewater Beach paddle ball rackets are perfect for any level! Enjoy your day with this amazing outdoor activity. Play at the park, beach & your own backyard. 

OUR QUALITY - Our rackets are made from thick wood that lasts long, preventing it from splitting and peeling! The professional smash balls ensure fast progress and enable you to play like a pro.

THE IDEAL FIT - We understand how annoying it is to have a racket that does not fit correctly! So we took the time to design a racket that fits ideally, also adding a non-slipping grip to ensure comfortable & precise play.

AN ALL SEASON FUN GAME- The outdoor activity that leaves you satisfied! Ideal exercise to practice as a couple. Learn it gradually & improve your skills together. Suits kids, teens & adults!