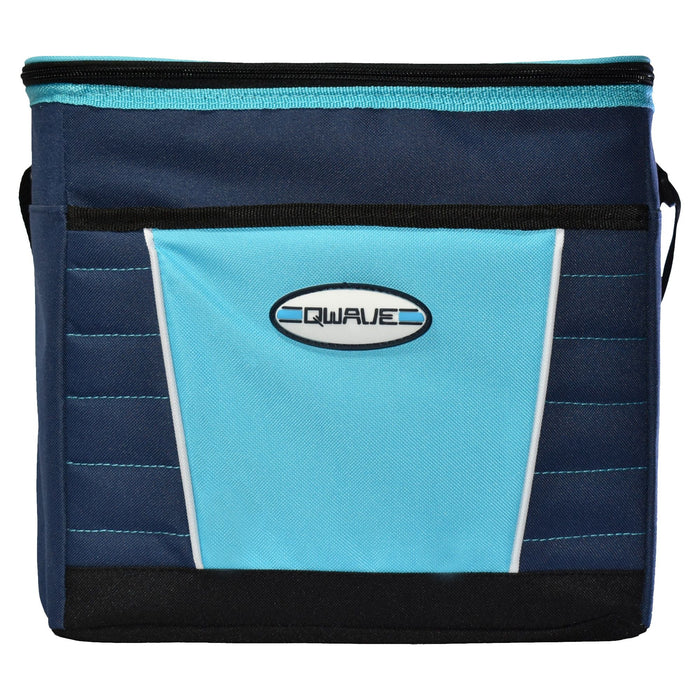 Qwave Insulated 24 Can Cooler
Inspired by the waves. Created at the beach. Perfected for the people. Get On Board with QWAVE.
Trust us, your beverages will thank you.
You can count on us to design the ultimate cooler, and by ultimate we mean able to carry a case of beer. That's it, that's all you need to know. Just kidding - it features way more than that. With a waterproof lining, the Qwave Insulated 24 Can Cooler stays clean and can carry beverages, food and more. From the top cup holder, outside pockets and pop open top feature - this cooler is ready for all your adventures! 
Durable Material 

Heavy PE Foam 

Waterproof Lining 

Top Cup Holder 

Pop Open Top Feature 

Front Outside Pocket 

Adjustable Shoulder Strap 

Fun colorways: Blue, Seafoam, Pink, Lime