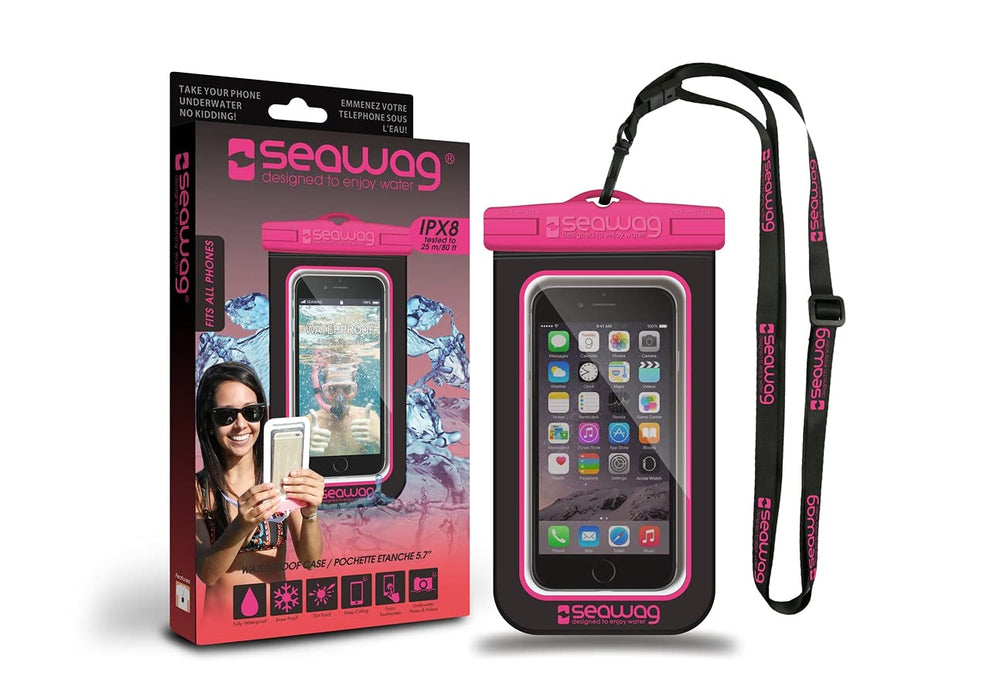 Seawag Waterproof Case For Smartphone Black/Pink
The Seawag waterproof case for smartphone will be your ideal partner during your aquatic activities to protect your smartphone. All our products are completely waterproof and tested to a depth of 25 meters (80 feet), even resistant to sand, dust and snow. Its design allows easy access to all functions of your smartphone without having to remove it from the case. Featuring a transparent screen at the back of the cover, you will have the opportunity, even in the water, to take pictures and record videos. Universal, suitable for all sizes of phones.
Fully Waterproof Case
IPX 8 Certified - Tested to 25 m / 80 ft.
Fits All Popular Phones - 5.7" pouch
Protect your device from all elements: Water proof, Snow proof, Dust proof, Sand proof.
Make your calls as usual through the case.
Make incredible photos and videos under water.
Touch screen capabilities, use all functions and application of your phone through the case.